NASHVILLE, Tenn. (TSU News Service) – The Tennessee State University Forensics team began the 2014-2015 season with success in debate at the University of Arkansas at Monticello "Weevil Wars" debate tournament in Monticello, Arkansas on October 3-5.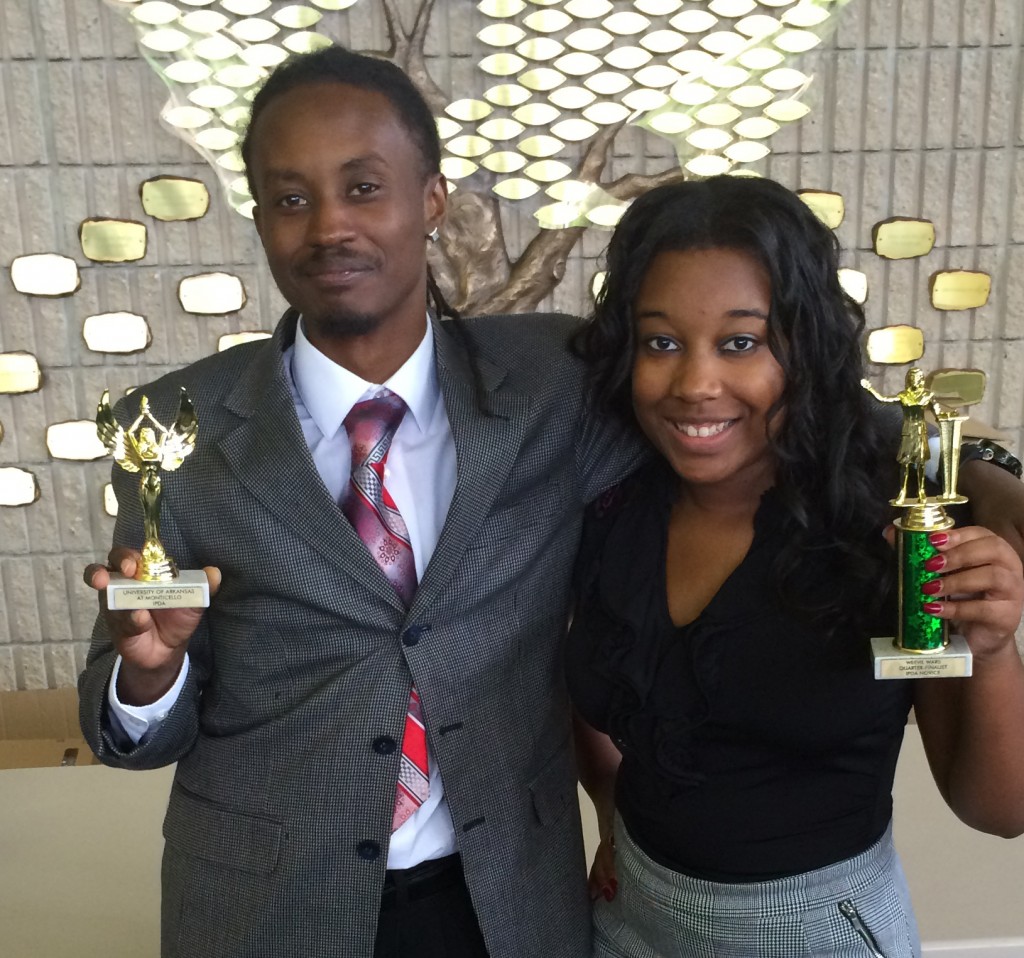 Competing against more than 100 students from 15 universities including Jackson State University, Union University and Louisiana State University at Shreveport, Barbra Dudley,  a sophomore Economics major from Indianapolis, and Ricky Madden, a Kansas City freshman majoring in Criminal justice , advanced to the elimination rounds in the Novice division of the tournament.
Madden, who won five of six preliminary rounds, was eliminated in double-octafinals. Dudley was successful in two elimination rounds and finished ranked among the top eight competitors in the tournament as a quarterfinalist.
"I'm very happy to see this much progress from our students," debate coach Adam Key said. "If we can continue on this track, I have no doubt we'll see success on a national level sooner than later."
The team will next compete this weekend at the University of Alabama "Crimson Classic" individual events tournament in Tuscaloosa, Alabama, before returning to host its annual "Music City Swing" tournament featuring both debate and individual events on October 17-19 on the Tennessee State University campus.
Department of Media Relations
Tennessee State University
3500 John Merritt Boulevard
Nashville, Tennessee 37209
615.963.5331
About Tennessee State University
With nearly 9,000 students, Tennessee State University is Nashville's only public university, and is a comprehensive, urban, co-educational, land-grant university offering 42 undergraduate, 24 graduate and seven doctoral programs. TSU has earned a top 20 ranking for Historically Black Colleges and Universities according to U.S. News and World Report, and rated as one of the top universities in the country by Washington Monthly for social mobility, research and community service. Founded in 1912, Tennessee State University celebrated 100 years in Nashville during 2012. Visit the University online at tnstate.edu.